---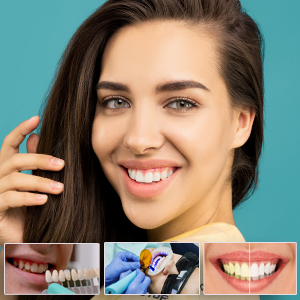 Come winter, and you notice dry skin, hair dandruff, brittle nails, chapped lips, teeth pain and sensitive teeth. Coming to the dental issues, winters are the best time to get your dental health checked up and keep it protected. In our previous blog, we explained 3 popular cosmetic dentistry treatments in Woodbridge Township for summer. Read along to know more about cosmetic dentistry to try this winter.
Need of Cosmetic Dentistry in Woodbridge During Winters:
Apart from dental health, you might also want to pull up your dental aesthetics during the winters using cosmetic dentistry in Woodbridge Township. The reason is that winters indicate a series of holidays, vacations, events, festivals, etc. where you will be catching up with a lot of people.
Flashing a beautiful smile and healthy sparkling teeth will become a beauty essential when it comes to greeting and meeting new people. Self esteem is heightened only with a confident smile and a cosmetic dentistry can help you with that.
4 Cosmetic Dentistry Treatment in Woodbridge to Try This Winter:
Conclusion:
If you're looking for cosmetic dentistry in Woodbridge, visit our dentists Dr. Armie B Farcon and Dr. Cayetano L Farcon, at New Image Dentistry. We also provide dental treatments to the following locations Fords, Woodbridge Township, and Woodbridge NJ. For more, call us at 732-225-1020 and schedule an appointment today.
---