---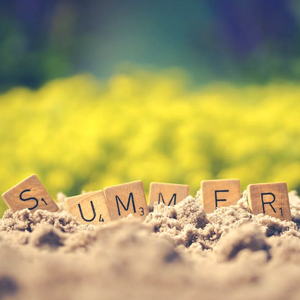 With the arrival of summer, one starts planning for vacations, barbecues, pool time, or beach time. There will be a lot of selfies and groupies and flashy smiles and fun moments. But think how it could all turn disastrous if your teeth look all wrong - stained, crooked, or yellowish. Then summer snaps won't be worth keeping. Cosmetic dentistry has various cosmetic dental procedures that will aid to revive your teeth and your confidence. In our previous blog, we have explained factors to consider before opting for cosmetic dentistry in Woodbridge. Read on to know more about the three most favored cosmetic dental procedures which are ideal for you this summer.
3 Cosmetic Dentistry in Woodbridge NJ Treatments for You This Summer:
Dental Bonding:

If you need to fix a tooth that is chipped or have other small dental issues, dental bonding is the procedure tailor-made for you. During a dental bonding treatment, composite resin will be applied to the teeth by the cosmetic dentist. The resin will then be polished and shaped to match the neighboring teeth's color. Apart from hiding gapped, discolored, or chipped teeth, dental bonding is capable of lengthening undersized teeth too. Dental bonding is affordable and quick. It doesn't demand prior preparations that are significant or do not need anesthesia. Dental bonding in Woodbridge is a painless process that produces immediate results without causing any harm to the enamel. The results produced by dental bonding can even last beyond a decade if proper care is offered.

Professional Teeth Whitening:

Beverages like tea, coffee, food items that are dark, fruit juices, and wine can badly stain the teeth as time rolls. One easy and effective method to improve the look of your teeth dramatically before the onset of summer is to opt for teeth whitening offered by a professional. A single visit to the cosmetic dentistry in Woodbridge NJ can turn your teeth many shades whiter. An effective bleaching solution in combination with a specific activating light is employed for professional teeth whitening. If you want to regularly whiten your teeth, then custom trays offered by your cosmetic dentist for performing teeth whitening at home are what you need. It doesn't matter which option you pick out, you will attain great results. These outcomes will never be matched by over-the-counter whitening strips.

Porcelain Veneers:

The reason behind the flawless smile and the perfect teeth of celebrities is porcelain dental veneers in Woodbridge NJ offered by cosmetic dentistry. Veneers are manufactured from pencil-thin yet durable porcelain. They are shells that bond to the front side of the teeth. Veneers are customized restorations that can hide chips, gaps, stains, cracks, and more. The procedure to install veneers demands just two trips to the cosmetic dentistry. Veneers don't demand a specific recovery period. The teeth get whiter without compromising its naturalness. Veneers can last for more than a decade if maintained properly by the user.
Conclusion:
The appropriate cosmetic dental treatment for you hinges solely on your needs. Take advantage of this summer and opt for any procedure from the list provided above. If you are looking for cosmetic dentistry in Woodbridge, Fords, Woodbridge NJ or Woodbridge Township consider New Image Dental LLC for your general and cosmetic dentistry needs. Dr. Armie B Farcon and Dr. Cayetano L Farcon at New Image Dentistry are the finest dental professionals in the region. Call us at 732-225-1020 to arrange an appointment immediately.
---