---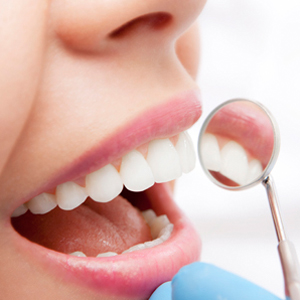 Are you looking for the right place to start your teeth whitening procedures? Are you looking at getting your veneers fixed? Are you looking for different varieties of cosmetic dentistry in Woodbridge NJ for your smile? Before you get started on your hunt for the right place, here's what you must consider before undergoing any cosmetic dental surgery in 2021.
If you are on the lookout for the best cosmetic dentist in Woodbridge Township, visit New Image Dental. The clinic serves patients from other locations in Fords, Woodbridge Township and Woodbridge, NJ.
5 Things to Consider Before Hand-Picking a Cosmetic Dentistry in Woodbridge NJ:
Choose the Right Cosmetic Dentist.

There are several dentists out there who specialize in different services. When you look for specific cosmetic dental procedures, you must choose the right cosmetic dentist who has provided these services earlier. You can also look for reviews and get guidance from your social circle or your kins. You can also check for their licenses and how long they have been in practice.

Find a Suitable Location.

One doesn't prefer to commute for hours together to visit a cosmetic dentist. You would not want to travel for long hours on your weekends for your follow-up visits. Instead, you can choose a cosmetic dentistry in Woodbridge Township near your home or office to make things easier. It will help you to schedule your visits quite ahead of time and keep your dental health on track.

Check for Different Payment Options.

The most important factor while looking for a cosmetic dentist is to analyze the various payment options that your cosmetic dentist has to offer. New Image Dental's cosmetic dentistry serves Woodbridge Township, Fords and Woodbridge NJ, and offers you different payment options like cash, debit card, credit card and much more.

Insurance Options:

You can also check if your dental insurance can cover your cosmetic dental procedures. New Image Dental also offer different financing programs for your dental procedures. Dial them at (732) 225-1020 to gather more information.

Procedures to Hand-Pick:

There are several cosmetic dental procedures like teeth whitening, teeth straightening, braces, and dental veneers in Woodbridge NJ. You must consult the right cosmetic dentist and find out which cosmetic procedure suits you best.
Visit our Dentist in Fords:
Our Fords cosmetic dentistry, namely Dr. Cayetano L Farcon and Dr. Armie Baccaro Farcon at New Image Dental will suggest the right dental procedure which suits you best and be a cost-effective solution. If you're looking for a cosmetic dentistry in Woodbridge Township, visit their website to gather information regarding appointments, procedures, patient testimonials and to fill up and submit patient forms. Contact them right away!
---