---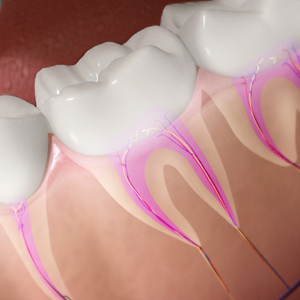 Many people undergo moderate levels of aches and discomfort post their root canal treatment. One needs to stick to appropriate aftercare practices at home to avoid infection and pain. Read on to discover 7 common signs you need root canal treatments in Woodbridge , some reliable tips to manage a tooth which has undergone root canal treatment.
Understanding Root Canals:
Root canal treatment in Woodbridge Township prevents your teeth from decay and associated damages. At root canal treatment, they employ local anesthesia. The recovery period doesn't exceed a couple of days. The aching and swelling subside rapidly and a patient can fall back to normalcy quickly.
7 Steps to Take Care of a Root Canal Treatment in Fords:
Stick to Prescribed Medication:

As part of the root canal treatment in Woodbridge NJ, the dentist will suggest certain painkillers and antibiotics after the process. Complete the antibiotics course even if you recover early.

Avoid Unhealthy Habits:

Try hard to refrain from alcohol consumption and smoking. Stick to this routine even after the swelling and aching subsides. The intoxicants will interact with the prescribed medications. This will result in increased pain for the gum tissues.

Stick To a Healthy Food Regimen:

After undergoing root canal treatment in Woodbridge. Try to avoid oily, spicy, sugary and crunchy food. Or else these food items will activate inflammation. Stick to a food regimen that includes soft food that is rich in vitamin C and A. Sweet potatoes, cooked carrots, eggs are fantastic choices for some days post the surgery.

Get Back to a Habitual Dental Hygiene Routine:

A patient can resume their daily oral health routine as prescribed by the dentist. Stick to gentle brushing. Floss around the region but stop short of triggering irritation in sensitive tissues. Avoid mouthwashes containing alcohol until the tissues heal.

Stop Relying on Medications for Pain:

The dentists would recommend certain over-the-counter medications for pain after root canal treatment in Woodbridge Township. They would instruct you about the specific doses as well. It will help subside immediate pain.

Try Luke Warm Salt Water Rinse:

Saline rinses in lukewarm water diminish the possibilities of inflammation and infection. The warmness soothes pain. If the water is excessively hot, it will cause irritation in gums though.

Learn What to Expect:

Panicking immediately due to sensitivity to biting, hotness or coldness will not help. If the pain persists even after some days, you will require another consultation with your dentist for root canal treatment in Fords to ascertain the real cause.
Conclusion:
If you require root canal treatment in Fords, Woodbridge, Woodbridge NJ or Woodbridge Township, consider Dr. Armie Farcon at New Image Dental LLC. Visit our website to gather details regarding appointments or to browse through patient testimonials. For more information call us at 732-225-1020 and schedule an appointment today.
---