---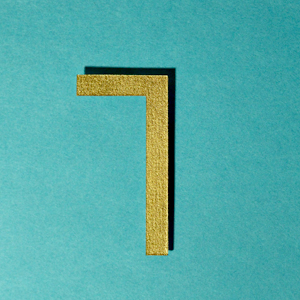 Can you tell whether you need a root canal or a filling? Well, it can be difficult to decipher at an early stage. However, only a well-trained dentist in Woodbridge can be of help. Symptoms to determine a root canal happens only when the problem advances. Refraining from going to a dentist will eventually put one through a root canal treatment in Woodbridge.
Having said that, there are some signs that can tell whether you need a root canal.
7 Signs You Need a Root Canal Treatment in Woodbridge:
Persistent Pain:

When the pain gets persistent and concerns our normal activities like eating and drinking, this indicates your tooth needs a dental examination. And in most cases a root canal treatment in Woodbridge.

Sensitivity to Heat or Cold:

A very familiar symptom which can indicate whether you require a root canal or not is tooth sensitivity. If your tooth crunches after you drink hot and cold substances, it means your nerve endings are damaged and this causes intense pain. Consult your dentist immediately.

Chipped, Broken and Cracked Tooth:

When a tooth gets cracked or broken, it exposes the nerves at the lower part of the tooth leading to an infection. This infection can enter the blood and spread thereafter causing excess infection and pain. Only a root canal treatment in Woodbridge NJ can fix it.

Swollen Gums:

Swollen gums are a serious issue and need to be checked with your dentist. Swollen gums cause loads of pain and discomfort.

Dark, Stained and Discolored Tooth:

A discolored and dirty tooth is the consequence of below par hygiene, overindulgence in food and drinks that discolor the enamel, or even damage to the nerve on the lower surface of the tooth. Once a nerve vessel is damaged, your dentist will do a root canal treatment in Woodbridge Township to remove the damaged root.

Deep Decay:

If the decay is deep inside the base of the tooth, brushing, flossing or rinsing with mouthwash will not help to solve the issue. Even if a cavity is not treated at the right time, the decay will spread down into the nerve and reach the root of the tooth. The only treatment for this issue is a root canal.

Prolonged Sensitivity:

If sensitivity prolongs for weeks and months as a result of damaged roots, this sensitivity will not heal by itself. Root canal treatment in Fords is the sole medication for this problem.
Visit our Fords Dentist for Root Canal Treatment in Woodbridge:
If you're looking for root canal treatment in Woodbridge. Consider New Image Dental LLC where Dr Armie Farcon practices. Our dentist offers treatment to surrounding areas like Fords, Woodbridge Township, Woodbridge NJ and Woodbridge. Visit our website to know about appointments, services provided, or to have a conversation. For more information call us at (732) 225-1020 and schedule an appointment today.
---