---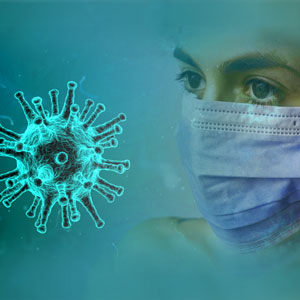 COVID-19 and Dental Clinics:
Are you wondering whether it is safe to visit dentists during COVID-19 pandemic? This is especially true since the virus spreads through aerosols, saliva, blood and water droplets which can be found in a dental clinic all day long.
To Visit or Not to Visit?
Senior citizens, kids and persons with co-morbidities are at greater risk of contracting the corona virus. This will make you think twice before visiting a Dentist, especially in Fords, Woodbridge - township and Woodbridge- NJ, during the COVID-19 pandemic. But you don't need to bear the tooth pain and stay at home. The ADA or the American Dental Association has come to the rescue.
Proactive Role:
ADA has issued clear operational guidelines for dental clinics across the United States of America. The dental professionals are adjusting themselves to the new normal. Safety of the patients is their first priority. It is safe to visit a dentist during the pandemic due to the following reasons:
Safety Precautions Followed by Dental Clinics:
The New Normal:
The waiting room magazines in the dental office in Fords and Woodbridge are removed.
Chairs are placed far away from each other to maintain social distancing.
Appointments are also spaced out to avoid crowding in the offices.
The patient's temperature is checked.
Hand Sanitizers are placed for their convenience.
Extra Precautions:
Our cosmetic dentist in Woodbridge has included extra precautionary steps to keep everyone safe.
Unnecessary visitors are not allowed.
They reduced the number of patients.
The entire team at the dentist clinics are dressed with protective equipment like hair covers, high-filtration face masks, face shields, and disposable gowns.
COVID-19 tests are done for all patients and dentists.
Reduction in the creation of aerosol, as this can carry particles via air.
Change in Procedures:
Corona virus is mainly passed through droplets that are spread.
Dentists have returned to manual tools that can be used in procedures like teeth cleaning.
Instruments that do not require too much spray are used.
Also, the use of high-powered suction for long procedures and very little risks with rubber dental dams are practiced.
Safe Disposal:
Serving dentists make sure not to become super spreaders themselves. A regular dentist is always geared up with face masks and gloves. They follow all the rules regarding disposal of used PPE-personal protective kits as well.
Wrapping Up:
Do not hesitate to schedule your dental appointment if you suffer from any emergency dental issue. You can call up the dental clinic to make sure whether our dentist serving Fords, Woodbridge Township and Woodbridge NJ are following all the precautions. You can also go through our 10 Most Important Dental Tips to follow in this pandemic.
---